Plan It!: Small Refillable Wooden Journal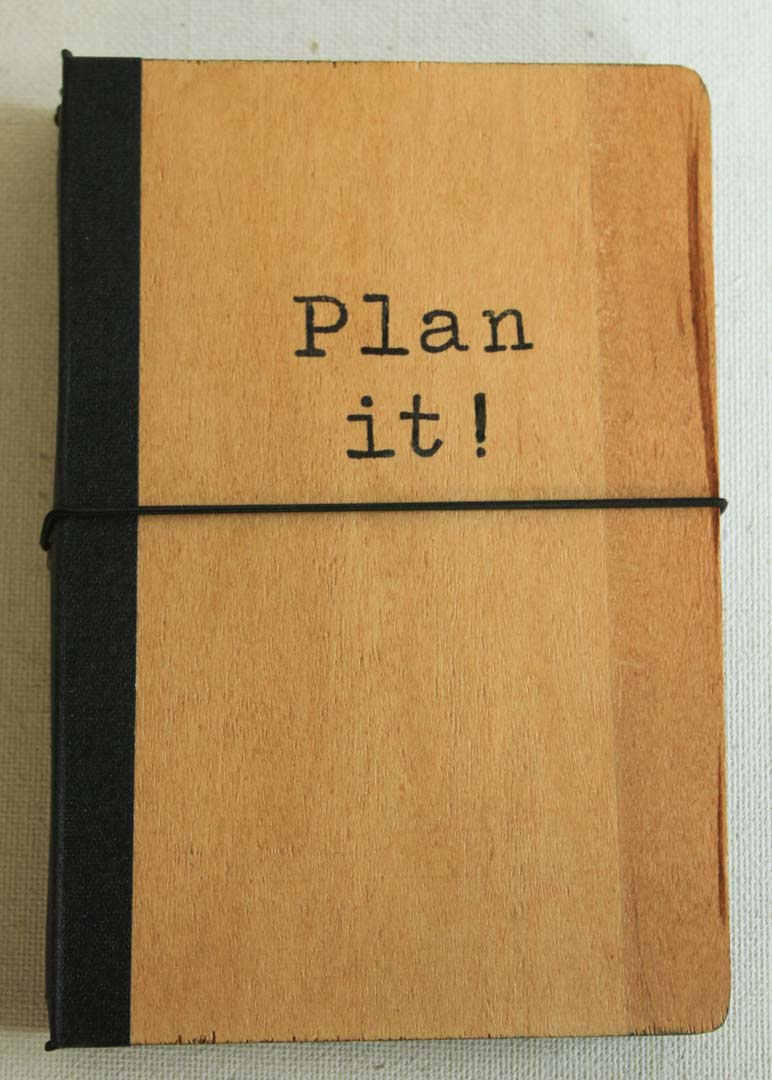 Plan It!: Small Refillable Wooden Journal
Size Small 4" x 6"
This little refillable, hard-cover journal is hand-bound using upcycled wooden paneling that has been sanded and finished to a smooth surface. The wood's grain and small imperfections show through. It features the call to "Plan It" on the cover.

The journal includes two notebook inserts (but could hold three or four), plus a handmade pocket inside the front to capture loose papers. Notebook inserts are unlined, but if you want lined paper, I will insert those instead. Or you can choose a weekly undated calendar insert. A built-in elastic loop keeps your papers safe and private.

Refill with Moleskine cahier notebooks (Small).