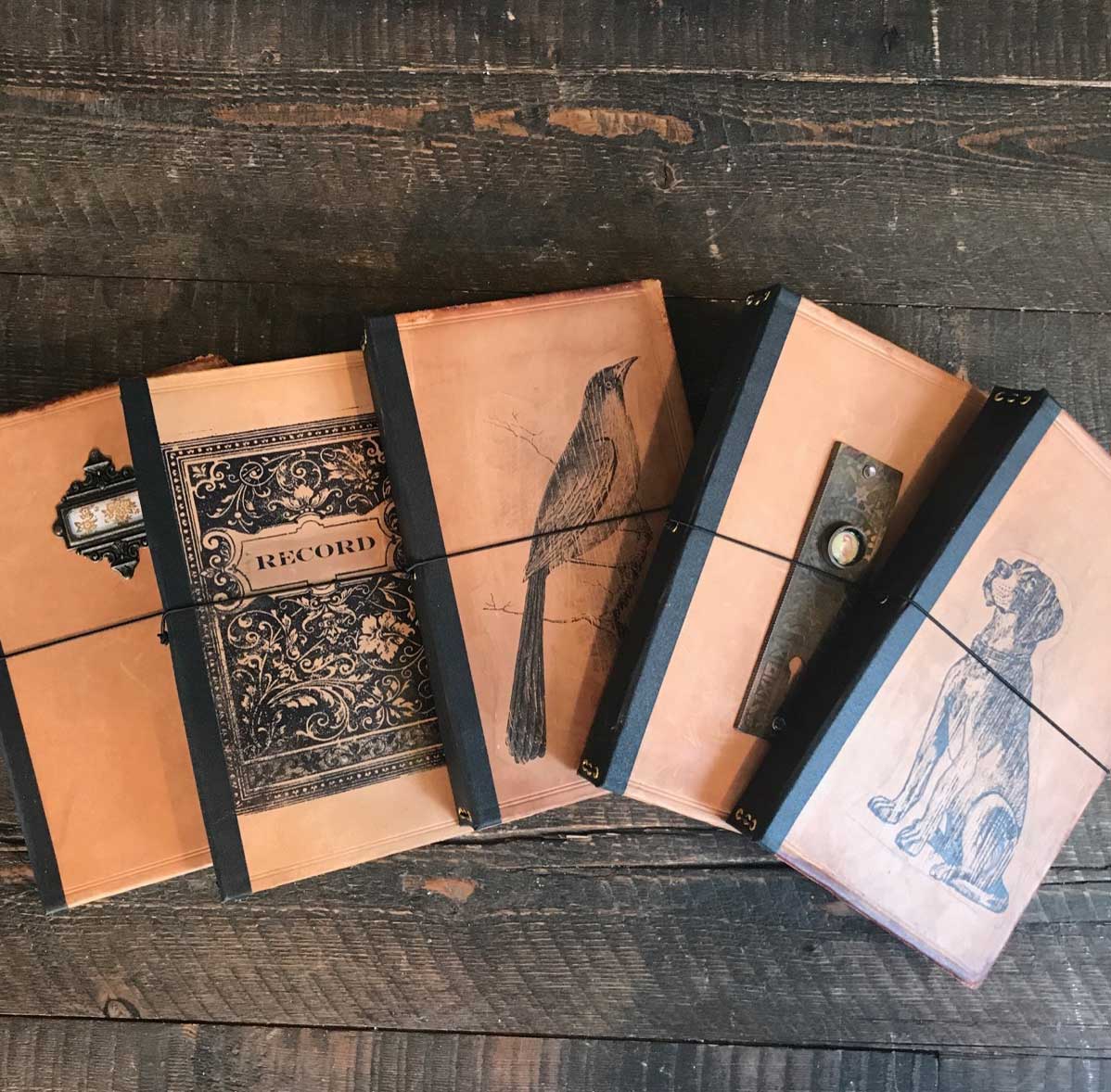 Available Leather Reporters
100-year-old covers
These upcycled leather covers come from 100-year-old Federal Reporters that were heading to the landfill! In their previous lives, they were Department of Agriculture books from very early in the 20th century. The hardbound covers are enclosed in light brown leather and we've cleaned and oiled them to a soft, warm glow.
Special Tuck Spot
For these journals, the original spine of the book is attached inside the back cover as a tuck spot for loose papers, business cards or postcards.
Imperfectly Perfect
Because the covers are so old, some books have small imperfections or wear marks—making them all the more lovely.
Two Sizes
The large size is: 5 1/2" wide and 8 7/8" tall. The books hold large moleskine cahier notebook inserts or our own monthly or weekly planner inserts. The small, passport-sized leather reporters are 4" x 6" and hold small moleskine cahier notebooks.